Our School in Mililani
Our Philosophy
Dance Island, with classes in the Mililani Rec. Centers, is perfect for Mililani families who want a ballet school that is a part of the community.  Dance Island brings a new level of excellence to ballet with classes that are inclusive, educational, and creative.
Creative Movement    Ages 3 - 5
Beginning Ballet          Ages 6 - 9
Intermediate Ballet    Ages 9 - Teen                            
Advanced Ballet
Pointe 
Musical Theater   Ages 6 -Teen
Why Ballet ?
Ballet is an organic art form, a living entity that can adapt and encompass new ideas.  But
how could ballet be a positive part of your daughter's life?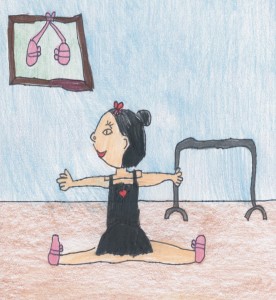 There are obvious benefits of ballet exercises. Ballet builds
muscles strength
. Ballet develops a healthy body
alignment
and
good posture
. Ballet promotes
resiliency
. Beyond that, ballet is a
system of body awareness.
   The progression of ballet exercises at the barre and in center floor has been developed over the course of 400 years.  Careful consideration has been given to each specific muscle group. 
Ballet promotes an adaptive body that can move with both strength and grace. 
Ballet movement radiates outward from a dancer's center.  Ballet teaches dancers how to achieve subtle weight transfers and how to manage the entire body around a
central core of strength
.  Ballet lengthens and uplifts the carriage of the torso, lengthens the neck, and uplifts the head.  Ballet
corrects alignment problems
which can predispose children to injury.  
Movement requires tension.  Ballet's fluid motion in linked choreography and coherent phrases encourages the release of tension.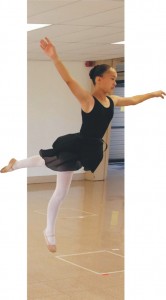 Ballet focuses on: purity of line equilibrium agility suppleness coordination endurance concentration discipline work ethic grace respect
The wisdom of classical ballet training is in its focus on long, lean, balanced musculature that has fluidity and an extended range of motion.  Ballet refines and stylizes athletic movement.
Our Goals at Dance Island:
Take students through the natural progression of ballet's structured curriculum and technique.
Learn and grow with our students.  We are constantly increasing our ability to meet individual student needs and continually refining our effectiveness.
Enable students to develop power and movement confidence.
Be flexible and sensitive to a variety of learning styles, skill levels, backgrounds, and unique body types.  We develop strategies for evaluating, sensing, and processing how students learn more effectively. 
With each new class, we look forward to sharing our years of experience with students who are open and receptive to developing their style and strength as dancers.  This "attitude of receptivity" may not be immediately present in all students, but our goal as teachers is to communicate that, with the hard work required in ballet, they will be elevated to a new level of freedom of movement and increased skill in all their physical endeavors.
We are able to sense who students are, how they relate to people, and how they react to criticism and praise.  We can sense their degree of commitment to excellence.  Unlike words, movement does not lie or cover up true feelings.  Ballet is a silent, nonverbal language; it speaks clearly without words.  Observing this is wonderfully rewarding. 
I enjoy being the recipient of the positive energy that encouraged young people are often willing to share.  Their energy helps us to grow as teachers.  I have been studying ballet and dancing since age five.  Yet, even with a half century of experience, ballet continues to engage and stimulate.  It is what I love to do.  It is at the center of my creative life.
Dance Island Curriculum
Dance Island's curriculum is based on classical ballet's      French lexicon      artistic elements       technical proficiency      classical music. Our curriculum is interwoven with      training in related theater arts,      personal expression, and      the dynamism of performance.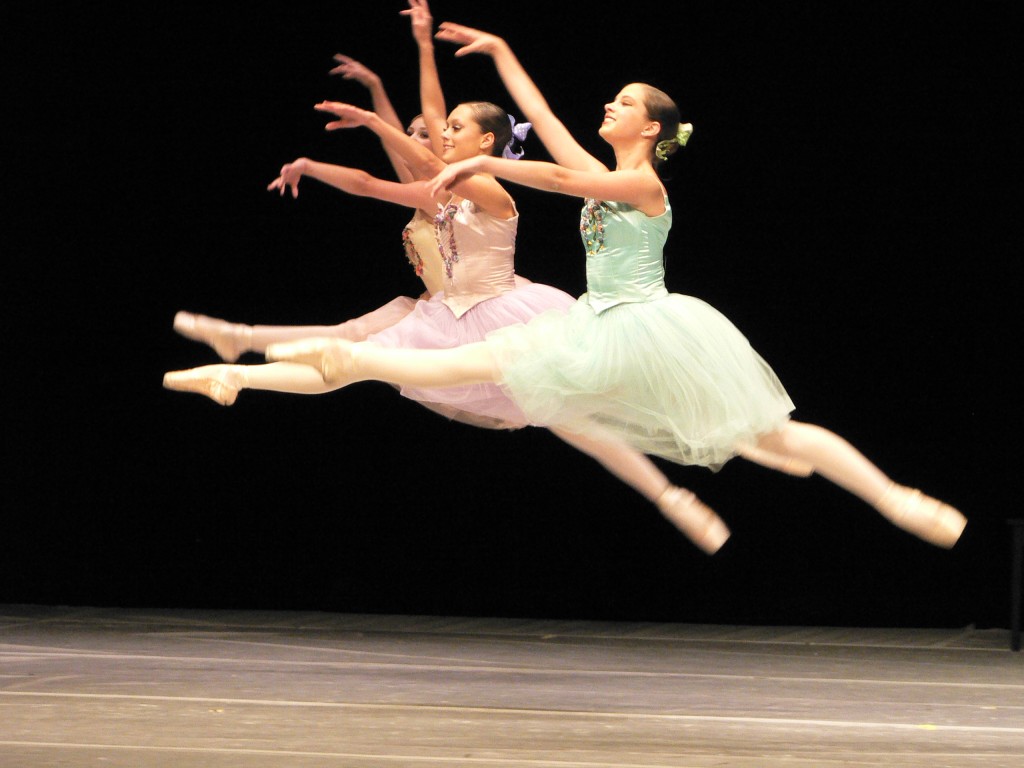 Ballet is the place where you
learn the lines
that
make you look good
no matter what style of dance becomes your forté. Ballet gives you a
reference point
from which you can decipher many styles of movement. Learning to dance without ballet is a little like trying to go to college without having studied English.
Dance Island connects students with the rich heritage of choreographers of the past such as Petipa and Cecchetti with the contemporary choreographers of today such as Jerome Robbins, Balanchine, and Fosse. 
The curriculum starts with Creative Movement.  As students mature, they move through Ballet I, II, and III. 
Creative Movement 3-5 years old
Creative movement classes are an important first step in a child's understanding of self-expression, movement, and the art of dance.  Children are encouraged to explore and experiment with new ways of moving in pre-ballet, modern and jazz dance.  Students learn basic dance elements and are given the opportunity to experience the joy and freedom of self-expression through movement.
Beginning (Ballet I) to Intermediate Ballet (Ballet II, Ballet III) 6 years and older
Ballet 1 focuses on purity of line, equilibrium, agility, coordination, endurance, concentration, discipline, grace, and respect.  Exercises build muscle strength, promote resiliency, and develop healthy body alignment.  Ballet is a beautifully developed system of body awareness.  Ballet II and III both continue to develop an adaptive body that can move with strength, stamina, and grace.  Ballet is a life-long activity that will see students in good stead as they mature into young women.
(

Student art work by Tauni)
Musical Theatre Workshop
Want to develop your child's "It Factor", that extra pizzazz? Want to develop your child's razzle-dazzle style, flamboyance, and flair? Want to infuse some spirit, energy, and excitement into their ballet studies? Want your child to learn to "wing it"?  Well, here's her chance!  It's Mr. Wayne's Musical Theatre Workshop!      This workshop series focuses on all aspects of musical theater-- the development of verbal fluency and facility, with a little acting, a little solo and chorus singing, a little improv., a little dance and soft shoe, and an opportunity to explore and experiment with all the elements of musical theatre.      The workshop's performance orientation fosters an understanding of musical theater and provides opportunities for self-discovery and personal growth.  With structured teacher-choreographed performances and student-developed dances, the learning environment cultivates self-discipline, critical thinking abilities, and enhances students' chances for success, no matter what field of endeavor they may choose pursue as an adult (unless they are going to be a cloistered monk sworn to a life of silence).     Scroll back up to the top of this "About Our School" page, and click on Musical Theatre to learn more about this class, or just click on this link
https://danceisland.net/about-our-school/musical-theatre/