Laura Kunimura is the Director of Dance Island.
Laura Kunimura has 33 years of ballet performance and teaching experience that extends from Washington D.C. to Champaign, Illinois, from Minneapolis, Minnesota to Honolulu, Hawaii. Her most recent productions of At the Ballet, Wizard of Oz, Coppélia, Peter and the Wolf, Cinderella, and Hansel and Gretel have brought performing opportunities and exciting theatre experiences for island children.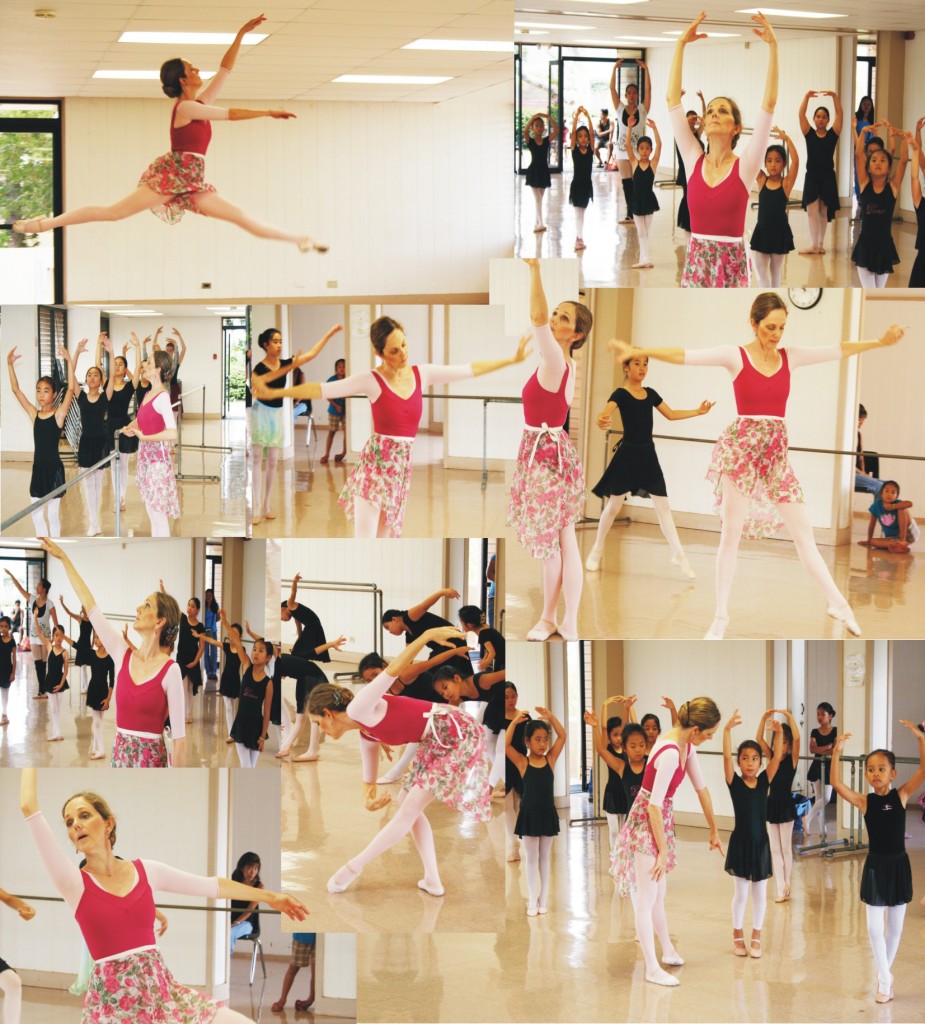 Dance is a maturing journey, not a destination, and the dancer, the artist, is a work in progress. In class, Ms. Laura shares what she is learning in her own continuing dance development. Ms. Laura is actively involved and engaged. She is part of the local dance community and goes to ballet class three times a week. She not only teaches athletes and gymnasts, but she herself is an athlete in training, and her discoveries made in pilates, in core and weight training, and even in surfing, are directly applied to her ballet classes. Ms. Laura understands that life-long learning is an essential part of the vitality of artistic life. Art is organic and dynamic; it evolves. It is the same with a dancer, and thus, Ms. Laura continues to learn and grow in her chosen art form, ballet.      Oh, such a wonder! A dancer's better part,         practiced, may rise and flower into art.      Ballet educes potential and by force of will,         brings to shining light the latent principle.      Yes, this principle in a dancer's nature reigns:         Love of dance doth urge; art ne'er constrains.*                                                   

*After A. Pope's "Essay… Epistle II" 1733
Laura Kunimura DANCE EDUCATION and TRAINING
Hawaii State Ballet, Honoluluu, HI, 2009-Present
Ballet Hawaii , Dole Cannery, Honolulu, HI, 2004-Present
Huntington Academy of Dance, Huntington Beach, CA, 1993
Examination Certified Grades 1-5, Highly Commended.
University of Hawaii, Honolulu, HI 1991-1992
Dance Major with Alaine Haubert, Eve Walstrom, Peggy Gaither, and Greg Lizenberry, and continued training in Hawaii with Paul Maley and John Landovsky.
University of Illinois, Champaign, IL 1976-1978
Enhanced knowledge of classical ballet under John Landovsky. Performance solos included Carmina Burana, Wing Prints, and Wagoso. Talented Student Award, Full Scholarship to University of Illinois.
National Academy of the Arts, Champaign, IL 1974-1976
Increased technical and performance skills with Lupe Serano and Athony Valdor.
Washington School of Ballet, Washington, D.C. 1973-1974
Classical Ballet and performance student of Mary Day and Stuart Sebastian.
Laura Kunimura PERFORMANCE EXPERIENCE
Minnesota Dance Theatre, Minneapolis, Minnesota 1978-1985
Soloist in Loyce Houlton's productions of Ancient Air, Peter and the Wolf, Nutcracker, Beauty and the Beast, Movements of Four Seasons, and Knoxville: Summer of 1915. Soloist in Glen Tetley's Mythical Hunter and Bournonville's Flower Festival at Genzano. Corps dancer in Balanchine's Allegro Brillante and Concerto Barocco. Corps dancer in Billy the Kid, Tristan and Isolde, and Fredrick Ashton's Les Patineurs.
Milwaukee Ballet, Milwaukee, Wisconsin 1978
Company apprentice under Artistic Director, John-Paul Comelin.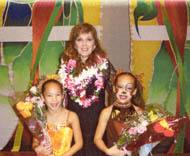 Laura Kunimura TEACHING EXPERIENCE
Ballet Hawaii, Honolulu, HI 2010-Present
Teacher of Creative Dance, Teens Ballet, Advanced Ballet
Dance Island, Mililani, HI 1987-Present
Artistic Director and teacher for dance school of 110 students.
Hawaii Baptist Academy, Honolulu, HI 1989-Present
Taught Creative Movement, Beginning and Intermediate Level Ballet classes that were both innovative and structured. Presented students for Cecchetti level Exams with official Cecchetti Council Examiners.
Holy Nativity School, Honolulu, HI 1987-2007
Taught imaginative developmental Creative Movement classes and Beginning and Intermediate Level Ballet classes. Presented students for Cecchetti level Exams with official Cecchetti Council Examiners.
Hawaii State Ballet, Honolulu, HI 1988
Choreographed "Entrees Legeres" and taught advanced ballet.
Minneapolis Dance Conservatory, Minneapolis, MN 1984-1985
Extended breadth, depth, and professional skill level in teaching the artistry of dance.
Minnesota Dance Theatre, Minneapolis, MN 1984-1985
Initiated children, teen, and adult ballet classes. Choreographer, "Studio Sketches."
Laura Kunimura RECENT PRODUCTIONS 2003-2009
At the Ballet, Peter and the Wolf, Coppélia, Wizard of Oz, Cinderella, and Hansel and Gretel.
REFERENCES
John Landovsky, Hawaii State Ballet Dr. Rebecca Ovitt, Hawaii Baptist Academy Marcia Chapman Executive Director MN Dance Theatre