Uniforms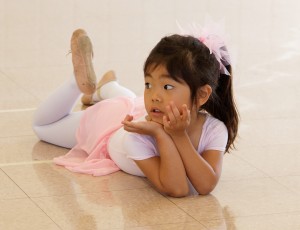 Yes, we have uniforms, but we encourage parents to let their daughters try a free class, see how they respond, talk to Ms. Laura, and then consider buying the uniform.
Creative Movement
The pink tights, pink skirt, and pink ballet slippers for Creative Movements are availabe at Wal-Mart.  We use pink ballet shoes that are available at Payless Shoes, not the bedroom slippers that Wal-Mart sells. All of the uniform supplies are also available at the Step-N-Up dance supply store in town. Step-N-Up is at the intersection of King and University (2615 South King, Room A200). Their telephone number is 941-7837.
Ballet I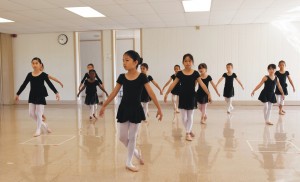 When students move up to Ballet I and II  they wear the same pink tights and ballet slippers that they did in Creative Movement, but they wear a black leotard and black skirt.  Also, at this level, they come to class with their hair in a ballet bun.